About us
A notary is a person licensed by the government to perform acts in legal affairs, in particular witnessing signatures on documents.
In France, you'll need a notary to buy any real estate.
We will be very please to assist you in your project anywhere in FRANCE.
Networks and certifications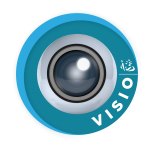 Office équipé de la visioconférence de la profession
Pas le temps de passer chez votre notaire ?
Vous disposez d'une tablette ou d'un ordinateur doté d'une caméra et d'un micro ? Vous avez alors l'équipement nécessaire pour réaliser un entretien en visioconférence avec votre notaire.
Simple, en toute confidentialité et en toute sécurité, vous pouvez de chez vous dialoguer avec lui.
Lors de vos prochaines prises de rendez-vous, pensez à informer notre secrétariat de votre souhait d'effectuer l'entretien en visioconférence.
https://visio-direct.adnov.fr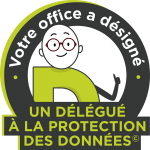 Office that has appointed a Data Protection Officer
Office that has appointed a Data Protection Officer